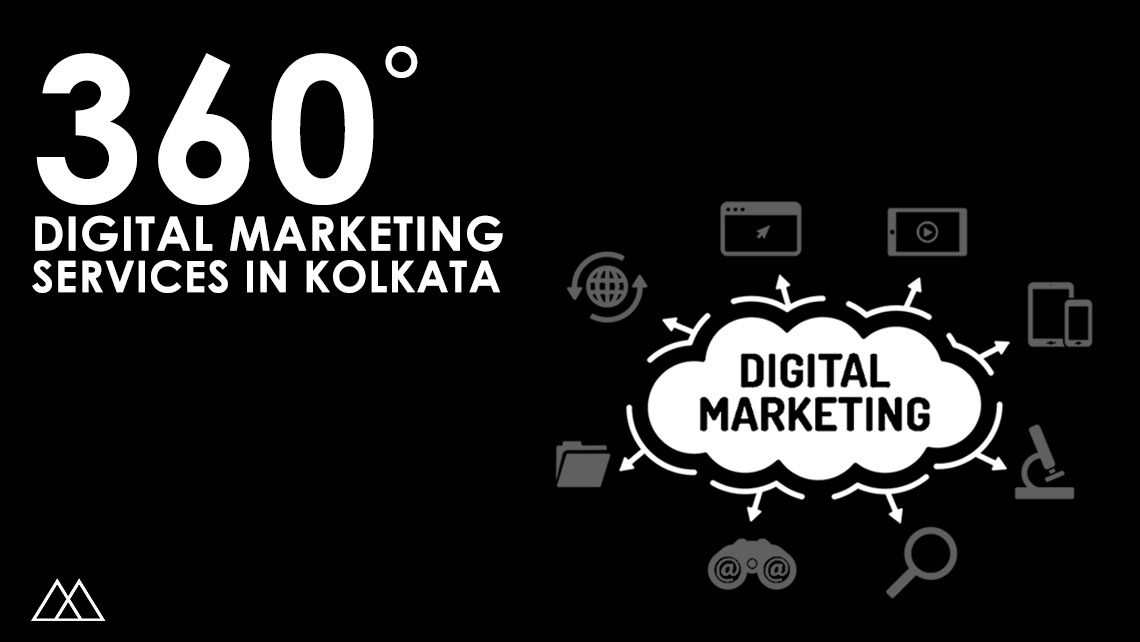 Before we delve into the topic of digital marketing, let's understand the basic fact about marketing itself – it is the art of selling any product at a place where there's majority of its target audience. But you already know that, don't you!? And you also know that the intense rise in the use of internet selling products online has become the mantra in most businesses today.
If you recall, your most spontaneous reaction after hearing about any product, organization or a person is to google about it!!! Thanks to this habit of yours, most businesses (small or large) nowadays have adapted the path of digital marketing to push their products to their target audience. You must be wondering where do we come in the picture!
We are currently among the top full-service digital marketing agencies in Kolkata. Spearheaded by Ankit Saraf and Snehja Sanganeria, Meraqi took off with a single-most vision of using insightful digital marketing strategy to help brands connect to their relevant customers. Since 2016, we have been successful in gaining stark prominence as one of the leading digital marketing agencies in Kolkata. Our list of clients will tell you the rest of the story!! We have engaged ourselves with some of the top brands in Kolkata such as Srijan Realty, P C Chandra Jewellers, The Noodle Story, Art Collection, AMRI and Hospitals to name a few.
We would like to continue by sharing a few of our basic techniques.

Let's Start with Digital Branding
It's a no brainer that there has been a distinct increase in the use of smartphones and other devices over the last decade. This fact has changed the ball-game of how corporates market their values these days. Since our core strength lies in digital branding, we know in every way how to capitalize each opportunity to help brands build an effective communication strategy.
For that we use these proven tools:

Pay-Per-Click (PPC): PPC refers to the type of brand modelling where advertisers pay a certain fee once their advertisement gets a click.
Search Engine Optimization (SEO): SEO is quite the opposite of PPC, where the results display organically in search engines. The process of SEO ranking refers to getting traffic through organic or natural way of search results in primary search engines such Google, Yahoo or Bing.
Social Media Marketing: I think this is the easiest to guess! IT is simply branding your product in social media sites such Facebook, Twitter, Instagram, etc.
We do all that.. and a little more. We believe (and we think that you would, too) that every brand needs a makeover, time to time, to remain fresh in the minds of its customers.
If needed, we also rebrand and redesign your baby through research, creativity and technology.
Our Relentless Focus on the Client's ROI:
We are proud to admit that we are one of those very few digital marketing agencies in Kolkata who focus on all types of services available on the digital platform. Needless to say, our results are backed by genuine data that has helped our clients achieve Return-On-Investments (ROI).

We commit to sticking to genuine data and not fool our customers. But that's a given!

Customized Brand Communication for each client
We are a hungry, focused and an ambitious team of digital marketing & creative team in Kolkata… What makes our clients come back to us again and again is our customized delivery.. Our secret (and now not-so-big-secret) is thorough research about each company's background, history, past sales, target audience, etc – as no two (successful) brands speak in the same way.
We do Traditional Marketing too
Let's face it! We have an awesome creative team! Not only do we have an enviable track record in terms of digital marketing, but also our talented herd of designers and copywriters are nothing short of geniuses! Which is why, at times, we get requested to handle our clients' traditional branding work as well. Such creative animals we got!
The "baap" of all Tools:
Being one of the front runners of digital marketing services in Kolkata we believe in an honest and transparent communication with our clients. That has been our motto and, not to brag.. but our clients love and prefer us the most for that. After all… Hasn't that been a proven strategy for a long-lasting (and fruitful) relationship?!!!
Hope You like Coffee!!
Along with this, doing an audit of your current digital assets to see which platforms are working for you and which are not also helps. From the competitor analysis, you will also know which platforms are working for companies in similar industries, and this will help you to plan your channel strategy.
Our young & energetic team feeds on challenges. We follow one simple mantra – To do what's right for our client's business. We are proud to admit that our sheer excellency in delivery and timeliness has made us the most preferred team to work with.
Want your brand to stand out in an ocean of cut-throat competition?? Give us a call at +91 98307 19771 / 86975 85220 or email us at hello@meraqi.in and we'll soon catch up for a coffee!